It's the most wonderful time of the year! Seriously, sometimes I think I am more excited about Christmas than my kiddos.
But, while I love the holidays I have a tendency to stress myself out a bit. The past few years I have loved the idea of Advent calendars that have an activity to do as a family everyday. But, with having little kids (several by the way, ha!) I often found myself more frazzled than anything. I read this article,
"To the Mamas of Littles During the Holidays"
and immediately felt like a huge weight was lifted off of my shoulders. I especially loved her advice when considering holiday activities, "If it makes you yell, it's a No. Everytime". I have really been trying to wrap my mind around the fact lately that what kids want more than fun crafts, exciting vacations and outings, and elaborate scavenger hunts is a happy mom. A mom that smiles and laughs and hugs. A lot. And this article was the perfect reminder at the perfect time.
So, we decided to keep our family celebration of Advent simple and focused. We are putting it right into our regular family worship time. I love the Jesus Storybook Bible anyway and when I found
this resource
I knew it would be the perfect fit for us right now.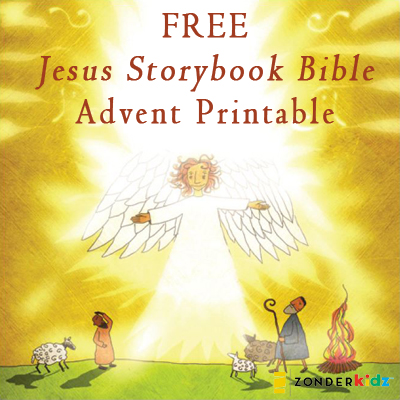 Go here
and you can print out beautiful story cards and daily readings. I printed them out and then we are hanging them on a piece of twine with a mini-clothespin after every reading. Simple.
I also knew I wanted to do an Advent study on my own this year. There are so many good ones out right now that I wanted to do them all! But, that really doesn't work. I am reading this one with Nick,
Good News of Great Joy by John Piper
.
The readings are short and lovely and filled with good news.
In my morning time I am following along with the
Good Morning Girls Advent study.
My friend Crystal is doing it too so it is neat to share what we are learning.
I feel like we have also really found a good balance in doing some fun activities to celebrate the season and also not overwhelming ourselves. Last weekend we took the kids to dinner (we had a giftcard, woo hoo!) and then went to see the zoo for the Wild Lights display (I forgot my phone in the car so no pics, oops.) The weather was perfect and we had the best time. It was a fun way to kick off the holiday season.
This weekend we are heading to Springfield to spend the weekend with one of our favorite families on the planet, the Jenkins family! They invited us to spend the weekend with them this fall and we seriously questioned their sanity inviting our crazy family of 6 to stay with them in their home. We had a blast! And are now seriously questioning their sanity even more because they invited us to come back and do it again! Our original plan was to hit up Silver Dollar City and see the lights on Friday but with a forecast of 20 degrees we went with plan b... which will include spending time with even more dear friends and just hanging out. We are stoked. I hear the names Maddie and Zack about 50 times a day.
Also on the agenda in the weeks to come are a Christmas get together with our small group, a game night with good friends, Nick's work party, the Moore family Christmas, and then we will definitely need to fit in a drive-through light display and baking Christmas cookies. I am not feeling overwhelmed and that feels very good!
So, we are enjoying this season. We have the Christmas pjs going...
And we know that all this boy will want for Christmas is his two front teeth ;)
(I keep singing that song and he is totally confused... ha!)
I hope everyone else is enjoying this season and finding the balance of worship, simplicity, and fun that can be so hard to grasp.
I will leave with this. I read this verse for the Good Morning Girls study this morning and got chills (Jeremiah 33:14,15).
He is coming.