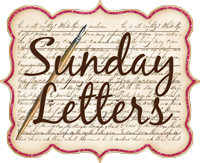 Dear Max,
These pictures are so YOU. You crack us up lately. Your imagination goes 100 miles a minute. You are such a little boy and we love you for it. You have been pretty good this week and very affectionate. You have also been playing more nicely with your sister which is a huge answer to my prayers! You LOVE holidays so you are totally stoked for Easter this week. I can't wait to do our traditions and celebrate with you!
Dear Sophie,
You asked me to take a picture of your toenails. You got your grandma to paint them for you while she was babysitting. This picture is also a sneak peak of what we let you wear to church this morning. In your own words you told me, "I have a style all my own." Yes you do my dear. Yes you do.
Dear Jack,
Please stop screaming in the middle of the night for long periods of time. Mommy is tired. In other news, your grandma succeeded at getting your hair to stay down. It turns out the secret is a baby brush! Who knew? Despite our late nights together you are still a joy to be around and we love you to pieces!
Dear Nick,
I loved getting to go out with you and our friends last night. I had a blast! It is always fun to get to be a couple with another couple. Thanks for making last night happen! I also want to say thank you so much for working so hard to take over our budget after I have been doing it for so long. You are doing great. I am so proud of all that you do for our family. And I think you are cute. The end.