This weekend has been quite an excellent one! Friday was the hubsters birthday of course. I had plans for a birthday dinner with his favorite meal, pork steaks on the grill. However, he was running an hour late getting home and I was heading out for the evening while he had a game night with some guys so we skipped dinner and went straight for the cake!
That night I went and played Bunco at my friend Heather's house and Nick had some guys over and played board games. I had a fabulous night and stayed out way too late!
Saturday we ran some errands, hung out at home and then our fabulous babysitter Katie came over to hang out with the kiddos while Nick and I met some friends at Bandana's for dinner. Nick has been wanting to go there forever but I am rarely in a barbeque mood. So, since it was his birthday we went! Ha! We had a great time and ended up sitting at the restaurant for 3 hours just being grown-ups! It was fabulous!
This morning we went to church, ran to Aldi's (yes, it is true) and then had lunch at Culver's so we could see my sister. I was so tired when we got home but I forced myself to go to the gym instead of taking a nap and now I feel like I have all sorts of energy! It is awesome! I think tonight we will grill some talapia and shrimp and enjoy our Sunday evening. It has been a very good weekend!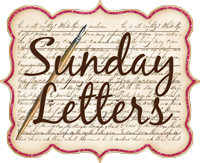 Dear Jack,
You are crawling all over the place! Your sister is not thrilled with your newfound ability to get to her toys but the rest of us think it is adorable. Your big brother has also started picking you up under your armpits and trying to carry you around the house. I think it is safe to say you are going to be a tough little boy!
Dear Max,
You have been awesome this week. You have been really cracking me up because you have been wanting to play where you are the dad and you call me "darlin'" the whole time. It is too funny. You also made us laugh today when we picked you up from Sunday School and you told us that your craft you had made (some kind of person made out of a clothes pin) was a gun that shoots fire out of it. Leave it to a boy to turn everything into a gun. Lord, help me!
Dear Sophie,
You are really keeping us on our toes! You are pretty sure you rule the world! You made me crack up laughing this week when your Daddy went to wipe your face and you screamed at him to make sure to not wipe off your lipstick (chapstick). We rarely find you these days without your "make-up" in hand. What are we going to do with you?!
Dear Nick,
I hope your birthday weekend was great! I look forward to seeing how your 29th year plays out! I am so proud of how much you have already accomplished in your life and you aren't even 30 yet! You rock, Babe! I am so proud to be your wife!
I will leave you all with a few more pictures from the past few weeks! (as you can tell, I have totally fallen off the daily picture wagon! I am a mess! What? It is like I have 3 kids or something!!)