Wow! What a busy/fun weekend! I was looking at our calendar for the next few months and pretty much every weekend has something on it. Normally I am not a big fan of busy... but when it is all "fun" busy it is easier to deal with!
On Friday night I think we just hung out at home and played with the kids. It had been kind of a stressful week with Nick's job being kind of stressful, an unfortunate money situation coming up, and Nick's car needing to be fixed! So, we were thankful to have a low-key Friday night.
On Saturday Nick took Max and Sophie to the Joy FM Sticker Stop in O'Fallon and Jack and I ran errands. Then we spent the afternoon cleaning and hanging out around the house. Saturday night we went to dinner and to see the St. Louis Symphony with some friends. It was super fun! I felt so fancy getting all dressed up and pretending to be a "real grown-up" for the night. I was planning on having a girl from our church watch the kiddos but then when Jack was sick and my aunt offered to watch the kiddos it made more sense to have her babysit. Plus, she brought my grandma and cousin so there was a three babysitter to three kid ratio. Gotta love that!
This morning we went to church which was great. We hadn't been in a few weeks because of sickies so it was nice to be back. Then I made tacos for lunch (my current favorite food! ha!). This afternoon I had to take my Grandma to get her haircut so Max tagged along and he and I ran to Starbucks and Kohl's. It was so fun to get some one on one time with him. Then tonight we had a "Sprinkle" for my friends Amie and Natalie at Maccaroni Grill. There were about 19 or so of us there and it was so much fun. I LOVE the women at my church!
It was a super fun weekend but now I feel like I need another one to recover! I didn't have much lounge around time! But, we got to have lots of fun with friends and my house is clean so I guess that makes for a pretty successful weekend!
The kiddos have Mom's Day Out tomorrow and we are looking forward to our week!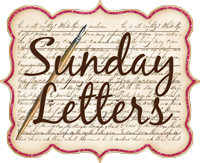 Dear Max,
You have been SO good this week! Now that you are 4 1/2 you have been so enjoyable to be around! It seems like 2 1/2 to 4 1/2 hit you hard but you are so fun these days. You have been doing a really great job of listening and obeying and you aren't throwing fits all the time! It is just delightful! You are so funny and your Dad and I both love getting as much one on one time with you as possible! I had so much fun getting Starbuck's and walking around Kohl's with you today. You are really a fun little guy to hang out with!
I think this picture shows how you are lately... a mess! As soon as I do your hair and get you ready for the day you mess it up and you constantly have stuff on your face despite the fact that I wash it like 10x a day!! You have major attitude lately and spend a lot of your day whining. Thankfully, you are still super snuggly! You are cracking me up lately with your OBSESSION with make-up. You have a little princess lip gloss that you are constantly putting on. You are such a girly girl and I love that about you!
I hope everyone has a great week! And HAPPY SPRING!!!